Three big destinations in the US to bring in the New Year
Bringing in the New Year can be an exciting way to start January and these are three cities in the United States that should be on your travel list for the holiday.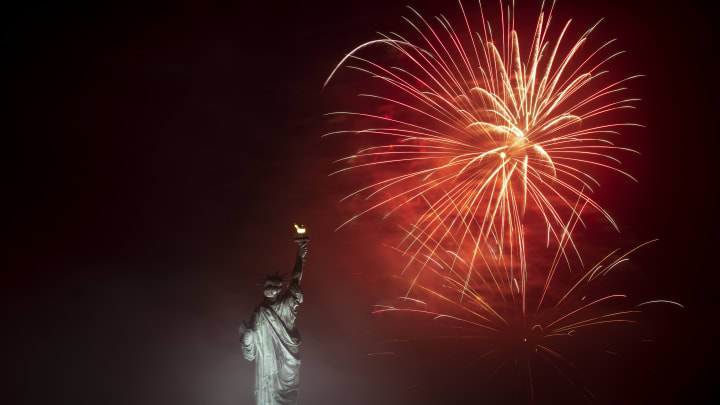 New year celebrations in New York / Anadolu Agency/GettyImages
The year is winding down. We are in the fourth quarter of 2023 and the new year is staring us all down. As the holidays approach, millions are making plans of where they can go to celebrate. Going somewhere special for New Year's Eve is also on the list. Looking around the country, these are three cities well worth a visit if you're looking for somewhere new to start off the next edition of 365 days on the horizon.
New York City, New York
New York City is an easy addition to this list. Each year, millions of people around the world watch the New Year's Eve celebration that goes down in Times Square. Thousands of people pack the streets to listen to musical acts and just party as hard as they can through the evening. It is a big showcase that usually creates some of the biggest viral moments to start the year.
But partying in Times Square isn't the only place you can celebrate NYE if you're in New York. Many different areas in the city have big events. You can go to locations like Central Park, the Statue of Liberty, and the Rockefeller Center for fireworks, parties and much more.
Miami, Florida
Miami, Florida is a party city, regardless of the time of year. But while much of the rest of the country struggles with cold weather during New Year's Eve, Miami is a destination you can visit to escape the cold. You can easily hit one of the major hotels or nightclubs for a fantastic outing. But you can even find yourself on the beach or on a boat bringing in the holiday. Expect long lines and expensive prices, but Miami can easily create a night to remember to kick off the new year.
Chicago, Illinois
Yes, the cold is going to be brutal, but Chicago is still a great city to start off your new year. Several of the big hotels in the city feature big parties and elaborate dinners. But the Chicago River is a featured location throughout the year and that remains the same during the holiday season. The museums and art galleries in the city also have their own events that are worth a visit on the holiday. Chicago also boasts a bustling nightlife which is sure to have several big parties going on during New Year's Eve.